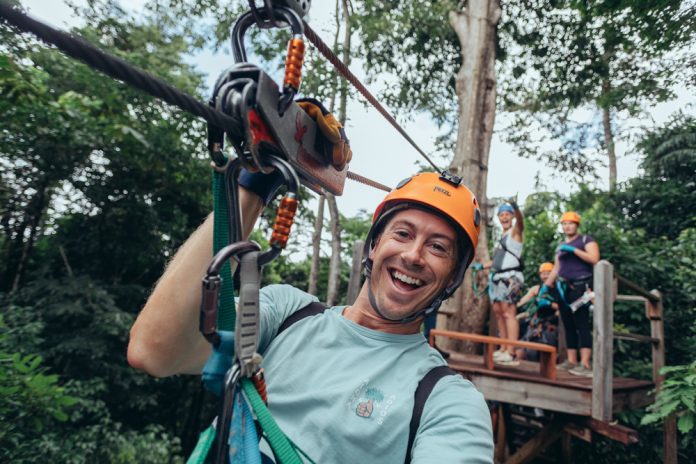 Belize is a slice of paradise that's perfect for exploring adventures in the jungle and on the reef. Whether you're a novice or an adrenaline junkie, this tropical country has something for everyone.
Discover the world's second largest barrier reef, float through underground rivers and caves, explore ancient Mayan ruins, hike and ride horses through a lush rainforest, or just relax on a Caribbean beach. Whatever you do, a Belize adventure vacation is sure to be an experience of a lifetime!
Caves
Caves are a part of Belize's history and the country is home to the highest concentration of caves in all of Central America. They are an incredible sight to see and offer a great opportunity for belize adventurers to immerse themselves in the history of Belize and the people who have inhabited these sites over the centuries.
Many of these caves have been used as Maya ceremonial sites and relics such as pottery are found at many locations. It is important to be aware of the significance of these relics, and how they relate to the ancient Maya and their religion and culture.
Some of the most popular caves in Belize are Rio Frio Cave, which is located in the Mountain Pine Ridge Forest Reserve with its massive 70-foot natural arches and Che Chem Ha Cave, near San Ignacio which is famous for its collection of Maya jars that were used to hold food and offerings. The Actun Tunichil Muknal Cave is another must-visit for intrepid travelers.
Waterfall Rappelling
Belize is a nature lover's paradise with its dense jungles, stunning beaches, and world-famous barrier reef. It also has a rich cultural heritage, with fascinating Maya ruins scattered throughout the country.
Waterfall rappelling is one of the most exciting adventures you can enjoy in Belize. The Bocawina Falls, for instance, offers a hundred feet of descent into a pool at the bottom.
For a more challenging experience, visit Antelope Falls for an exhilarating 250-foot rappel. The advanced 90-minute hike takes you past breathtaking views of the forest and emerald pools before the rappel begins.
Wear comfortable jungle attire to keep cool and hydrated during this adventure. You'll need long pants and a long-sleeved shirt, sneakers or hiking shoes, and bug repellent. In addition, you'll need to bring a helmet and any additional gear your tour company provides.
Mountain Biking
Mountain biking is a growing sport, with many types of trails and riding styles. It offers physical, mental and spiritual benefits.
A common reason to try mountain biking is its ability to help keep you in touch with nature. It's also a fun and social activity, especially in groups.
The popularity of mountain biking has exploded in the past decade. Its appeal has been driven in part by more bike trails, better bikes and a rise in high-school interest.
Another key factor is the variety of rides that mountain bikers can pursue, including lift-assisted rides at repurposed ski resorts. Whether it's cruising down fire roads or riding through forests, the sport is appealing to people of all abilities and interests.
There are also many organizations and trail networks dedicated to helping mountain bikers access and enjoy their favorite riding destinations. These organizations focus on land access, weed and non-native species control and trail maintenance, and they work with private and public entities to create new or improve existing trails.
Ziplining
Ziplining is one of the most exciting and exhilarating things to do in Belize. Soar from tree to tree on a series of platforms connected by a cable, and enjoy a birds-eye view of the country's rainforest canopy.
This adventure tour starts with a hike through the rainforest before you're fitted with a body harness and given safety instructions. Then, you'll fly from tree to tree on a series of ziplines that are 80 feet above the forest floor.
For a more thrilling experience, choose to combine the zipline with cave tubing on a 6-hour private tour from Belize City. Float down the refreshing Caves Branch River and explore a series of caves that were once used by the Maya as their sacred underworld.
This zipline tour includes a visit to Altun Ha, the nearest Mayan temple to Belize City and the most popular Mayan monument in the area. It also includes entrance fees, round-trip transportation from your hotel in Belize City and the use of all safety equipment.