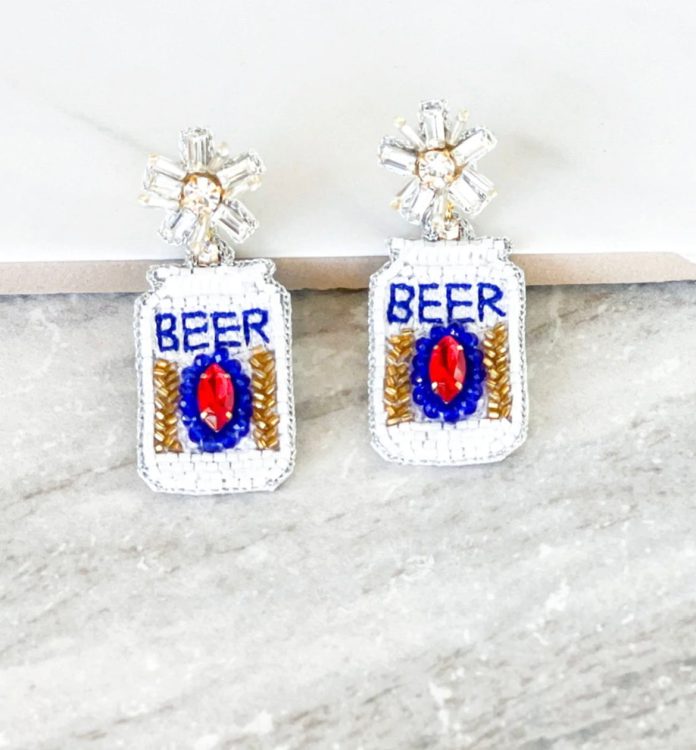 Celebrate your favorite beer with this fun pair of earrings. They make the perfect gift for your single friends or a great accessory to wear on parade day.
Responsible sourcing is about more than just the environmental impact of mining and manufacturing. It's also about ensuring that your jewellery is made under responsible conditions.
Cork and Leather Earrings
Earrings are an excellent accessory that can dress up a casual outfit or add a touch of elegance to a formal ensemble. They are also a great way to express your unique personality. There are many different types of earrings available, with new styles and materials always emerging. One type that is gaining in popularity is cork and leather earrings. These unique earrings are made from sustainable materials that are both eco-friendly and stylish.
These handmade earrings feature a natural wood stud dangling above white birch cork backed leather for added strength and durability. These neutral beauties will quickly become your go to pair of ear jewelry. They are hung on hypoallergenic stainless steel ear hooks.
Handmade cork and leather dangle earrings with a spotted pattern on the front and smooth leather backs. These beautiful earrings are lightweight, so you won't even notice that they are on! They are hung on gold plated surgical steel ear wires.
Precious Metal Earrings
The trio of precious metals – gold, silver and platinum – are rare in quantity, durable in quality and beloved for their luxurious appearance. When buying a ring, necklace or earrings, deciding which precious metal to choose can be difficult.
Many factors play a role in the selection process, including budget, taste and lifestyle. For example, Nancy has a busy schedule and needs jewelry that is durable enough for her active lifestyle. Platinum may be the answer, as it is hypoallergenic, dense and heavy.
Other alternatives include rose gold, which has seen a recent resurgence in popularity. Its pinkish hue makes it perfect for those who love vintage and intricate detail. Palladium is another option, as it has the silvery sheen of white gold but is a little less expensive.
For those on a tighter budget, sterling silver is an attractive and durable choice. It looks great with all skin tones and is comparable in cost to stainless steel.
Hypoallergenic Earrings
If you're susceptible to metal allergies, you may need to be a little more careful when it comes to choosing your earrings. Thankfully, there are plenty of hypoallergenic options out there that will let you look your best without risking an itch or irritation.
The best choice for people with allergies is rhodium-plated sterling silver. Rhodium is a lustrous precious metal that is completely nickel-free. If you're wearing a rhodium-plated earring that has been plated on another metal, look for a label that says "nickel-free."
Gold can also be an option, but it is important to note that gold in its pure form is too soft for jewelry and therefore needs to be mixed with other metals such as copper or palladium to make it durable. If you're going for gold, choose a piece with a higher karat count such as 14 karats. The higher the karat count, the more pure the gold is. This pair of earrings by Art And Molly is a good example of high-quality, nickel-free gold.
Green Earrings
Update your accessory collection with this fun green earrings. Hoops, studs and huggie styles are all available in this eye-catching color.
Green represents growth, renewal and nature. It also symbolizes money, banking and ambition.
Wear these beer mug earrings as a tribute to your favorite pint of suds. They're perfect for Pride month or just because.
In dreams, green earrings suggest that you are letting go of a relationship. They can also represent treasured memories from a past love.
Muted shades of green, such as olive or forest, pair well with natural colors like brown, brick red and terracotta. Brighter green gemstones can be matched with black for a classic look, or even red to create something unique and vibrant. The B is for Beer Earrings are a great gift for your single friends!