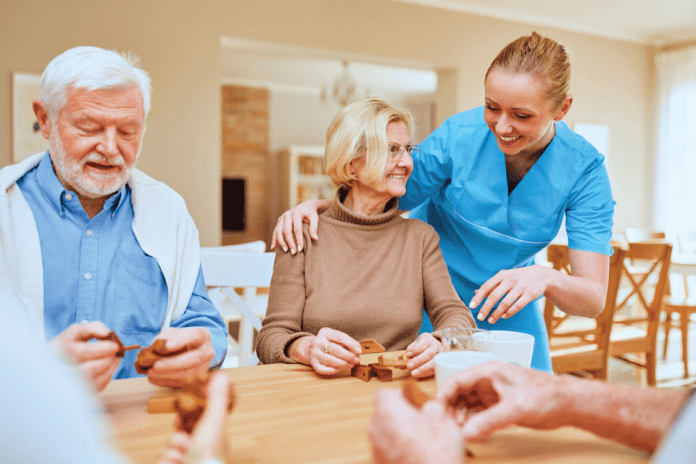 how to find a caregiver can transform your senior loved one's quality of life. Whether it's getting them to social events or helping with daily activities, the right companion can make all the difference.
However, it can be difficult to know where to start. This article will give you a few ideas on how to find the perfect caregiver.
1. Ask for Referrals
A great place to start for those who need help is asking family, friends and co-workers for recommendations. This is a free and effective way to find caregivers that have been vetted by people who know your loved one well.
Ask about the aide's qualifications, including education, training and credentials. You also want to find out about any special skills they have that your loved one can benefit from, such as cooking, cleaning, driving or physical therapy.
Home care agencies can help with the screening process, verify credentials and provide training, payroll services, worker's compensation insurance and legal support. Agencies also can provide back-up caregivers in case regular staff are absent. Working with an agency requires a contract and may require some paperwork to fill out. However, registries allow you to choose your own caregivers and can save on costs by eliminating agency fees. In either case, you will need to conduct the initial interview and screen the candidate by phone or in person.
2. Post a Job
There are several ways to find caregiver jobs. Posting in online job boards such as Indeed or myCNAjobs is a good place to start. These sites specialize in finding jobs, and have a variety of search filters such as salary estimates, hours/shifts, commute distance, experience level and more.
Include details of what the position will entail and the requirements such as credentials, licensing, background checks and home privileges (i.e. meal preparation, bathing, light exercise and transportation to nearby social activities, errands and appointments). You can also use your current all-star employees as references in the job posting. Their testimonials and stories can help reach applicants on an emotional level.
Once you have a list of qualified candidates, interview them in person. Ideally, you can have your care receiver and other family members present to meet the applicants. Alternatively, you can conduct an initial screening and first interview by phone. This can be followed by an in-person interview at the home of your loved one or at a local coffee shop.
3. Hire a Referral Agency
Many families decide to hire a home care agency when they need help finding a caregiver for their loved one. Home health agencies can help families find a caregiver quickly and easily by posting job ads online, on social media, in print and in local community groups.
Agencies also have the advantage of prescreening workers and having relevant experience. They can also offer backup care if a caregiver is sick or leaves. They can also help families prepare a job description and help arrange interviews.
It's important to ask a referral agency about their screening process and interviewing procedures. Some have an online application process, while others ask detailed questions about your loved one's needs and preferences. They may also have a bonus program that rewards employees and caregivers who refer candidates who are hired. These bonuses can range from small to large payments, depending on the agency. They may be given at various points during the hiring and recruiting process or only when a referral candidate is hired.
4. Hire a Private Caregiver
For individuals who are not able to afford private caregivers, their area on aging or social services may be able to refer them to free or low cost home care worker services. These workers are usually nurse aides and can perform the same tasks as private home caregivers.
Before hiring a live-in caregiver, find out about their background. Ask how they are screened for criminal records and their work history. Inquire about whether they are insured and bonded. Ask what responsibilities they have and whether they provide meals, transportation or light housekeeping.
Caregivers are people, too, and they need personal time to recharge their batteries. Treat them with respect and kindness and they will do the same for your loved one. For example, it may help if the caregiver shares the same cultural or language background as your elderly family member. Also be open to attendants who have a flexible schedule. A caregiver who works on a flexible schedule can be more available in emergencies and is often willing to work overtime.