The use of webcams has become an everyday occurrence in recent years. When you work from home, you use one. Whenever you talk to family and friends, you use one. Therefore, when your Mac camera doesn't work, it can be a major hassle.
Unfortunately, it's usually an issue that can be easily fixed, both for built-in cameras and external ones.
How Common Are Mac Camera Problems?
Mac camera problems tend to be related to video quality – blurry images, choppy frame rates, and on-screen artifacts.
You may also find that your Mac does not recognize your webcam at all in the worst-case scenario. There is no camera connected, so you receive the dreaded "There is no camera connected" error.
By following these steps, you can resolve either kind of problem. You'll then be able to resume your video call without interruption.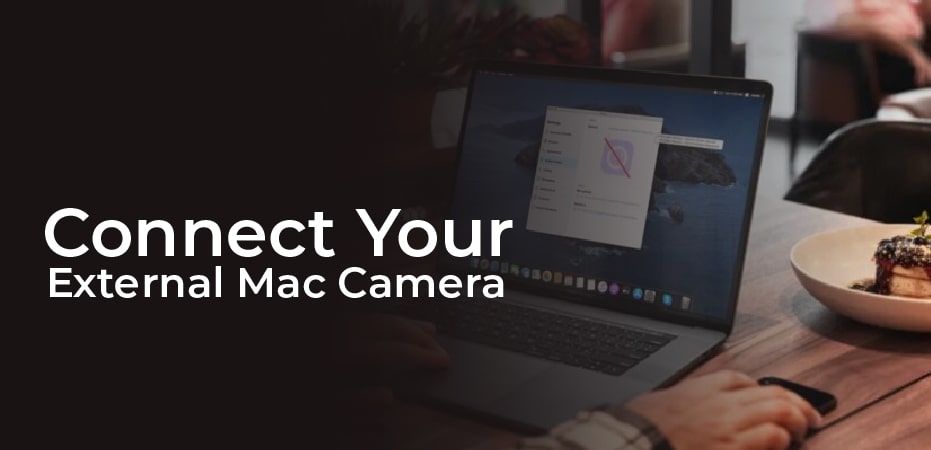 Connect Your External Mac Camera
There might be a technical issue with the connection between your external camera and your Mac. You should check a few things.
How To Check an External Mac Webcam Connection?
Ensure the port and cable are clean and not covered in dust; this can cause problems with connectivity.
When inserting the cable, ensure that it fits snugly.
Try plugging your camera into a different port if your Mac camera isn't recognized
Make sure you have all the necessary software installed if you're using a non-Apple camera
Use Terminal to Manually Start Your Mac Camera
It is usually not possible to manually turn on the camera on Apple devices like MacBook Pros, MacBook Airs, and iMacs. When you open an application that utilizes the webcam – like FaceTime or Photo Booth, for instance – this happens automatically. If that doesn't work, you might be able to restart your Mac camera manually via Terminal.
How To Use Terminal to Restart Your Mac Camera:
Go to Applications > Utilities > Terminal in Finder to open Terminal
Enter the command sudo killall VDCAssistant. By using this command, all applications using the camera will be forced to quit and it will be reset
When the pop-up window appears
Try opening FaceTime again – the camera should now be working
Turn Your Mac Back on In Safe Mode
Many problems with your Mac's camera can be resolved by simply restarting your computer. This prevents you from using the app elsewhere if it is being controlled in the background by another app. Alternatively, you can restart your Mac in safe mode if that does not work.
When your Mac starts in safe mode, it will only run the essential applications and processes. The camera should work in safe mode if your problem is caused by third-party software.
Start your Mac in safe mode by holding Shift while it boots. When you are logged in, Safe Boot should appear in the top right corner.Apple's new M1 processor is different from the process described above.
How To Start an M1 Mac in Safe Mode?
Turn off the computer
While holding the power button down until you see the Startup options
Choose your Mac's startup drive
While holding Shift, and then choose to Continue in Safe Mode
If you let go of the Shift key, your Mac will boot into safe mode
Connect Your Computer to The Internet
Your internet connection may be the cause of poor quality in video calls, despite it being seemingly obvious. The software might lose the connection to your Mac camera if the problem is severe enough.
Your internet connection has to be sped up when that happens. The most common fixes are to reconnect to Wi-Fi, restart your router, or use an Ethernet connection.
Check The Settings of Your App
There is a preference page for every video calling app, regardless of whether you are using FaceTime, Zoom, Skype, etc. You should check these settings to see if your Mac webcam is enabled if you're having problems. This is especially true if your camera works in some apps but not in others.