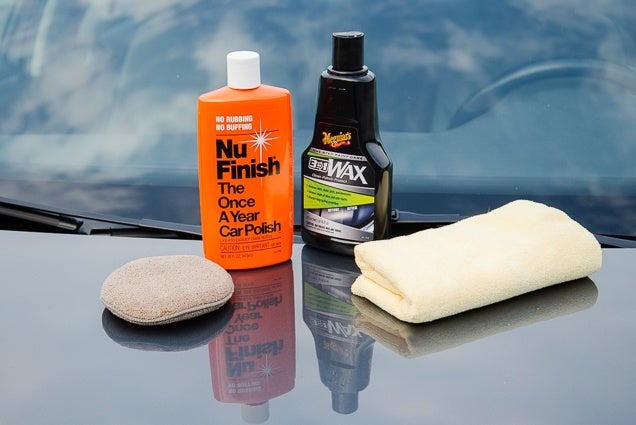 If you have a vehicle that needs detailing, you may want to check out some of the detailing products that are available on the market. From car polishers to polishing compounds, there are plenty of products to choose from. These products can help you to get the job done without any trouble.
Meguiar's Quik Interior Detailer Cleaner
Meguiar's Quik Interior Detailer Cleaner is a high lubricity cleaner that safely removes dirt, stains, and general grime from interior surfaces. The product has a clean and fresh scent, and it leaves a protective UV layer that is transparent and invisible. It can be sprayed or wiped on interior surfaces. This interior cleaner is ideal for cleaning the dashboard, doors, and instrument panels of your car.
Meguiar's Quik Interior Detailer works well on most interior surfaces, including leather, plastic, vinyl, and rubber. You can use it on the door panels, instrument panels, dashboard, seats, and more. The cleaner leaves an OEM look with a matt finish. When using it, you should allow it to sit for a while to give it time to dry.
Gtechniq
Gtechniq are British manufacturers of specialist ceramic coatings and associated maintenance products. They have a great reputation amongst the detailing community and have a wide range of protective coatings for enthusiasts as well as professionals.
Unlike many of its competitors, Gtechniq products are based on science and innovation. Their Crystal Serum Ultra and Crystal Serum Light provide superior protection for your paintwork. This PTFE based miracle treatment is also easy to apply and gives incredible gloss.
In addition to these high end products, Gtechniq have a number of affordable detailing products that are perfect for car owners on a budget. The company's large kit bag is perfect for storing all your detailing essentials. It has a front pocket and can fit up to four 500ml bottles of product.
Griot's Garage bag
Griot's Garage is a brand that has a lot of great products. One of its more popular items is the speed shine detailer. However, the company has a lot of other car care and detailing products to choose from as well. Among its offerings is a Griot's Garage bag. This item is not exactly cheap, but is definitely worth the investment.
The Griot's Garage bag is a good way to store and organize all of the little things you need when you are on the go. Among other things, it has a velcro backed pocket that is perfect for holding your BOSS polisher. It also has an attached bottom mounted strap, and an adjustable comfort padding for extra cushioning. Not only is this bag functional, it is also fashionable, thanks to its leatherette and polyester construction.
Pinnacle Detailers' Tool Bag
Pinnacle Detailers' Tool Bag is a perfect accessory for any detailing enthusiast. This bag comes with 12 pockets and Velcro fasteners for easy organization. The interior has elastic straps for small accessories. It is 17 inches long and features a sturdy construction.
The handle of the bag is made from metal and is curved, making it comfortable for your hands. It also has a secure grip, making it easier for you to carry it. The top flap is embroidered with the Pinnacle Natural Brilliance logo, giving your bag a professional look. Other features include the non-skid feet, which keep the bag stable, and the hard end panels that give the bag its shape. In addition, the bag features two large compartments, making it easy to store polishing pads, backing plates, and microfiber towels.
Autopia Detailer's Bag
The Autopia Detailer's bag is a well thought out and designed tool box, albeit a bit bulky for my tastes. Its top flap features the DP Detailing Products logo. In addition to the aforementioned logo, there are two bottle holders, and a compartment for backing plates and pads. There are also a couple of other nifty features, such as a handle for taller bottles. However, the best part of this bag isn't the tools it contains; it's the fact that it has a shoulder strap, which is a rarity among detailer bags.
The bag features some other goodies, such as a curved metal handle for easier handling, deep pockets, a small compartment for a flashlight, and a large pocket to stow your detailing supplies. Its non-skid feet are also a plus.