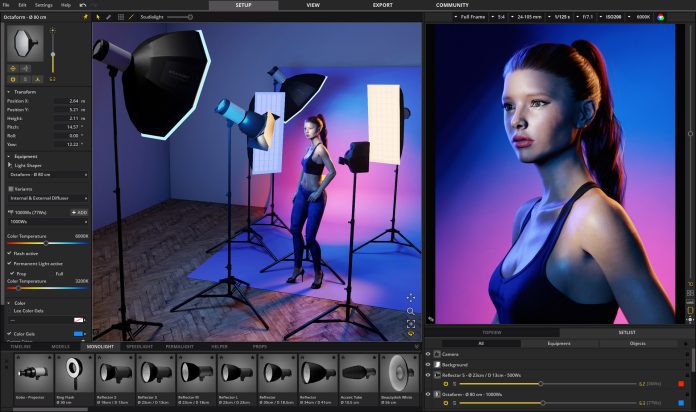 Whether you're an experienced virtual photographer or just want to up your game, there are tools out there that will help. Read on to learn about some of these great options!
Virtual photography is the process of creating images that represent real-world items by blending flat graphics and 3D models. This allows marketers and designers to create virtual representations that can be interactive. This helps consumers visualize products in real time, which can increase conversions on a website.
Concept3D
Concept3D is an interactive map and virtual photo software that brings physical locations into a navigable digital format. It is used by major theme parks, convention centers, hotels and hospitality, higher education institutions and businesses to deliver interactive 3D tours and maps.
Among the features and functionality it offers are space planning, content management, orientation, virtual engagement, 360deg panoramas, virtual tours and 3D rendering. It also provides a content API that helps users integrate and manage information, including images and videos.
The company has recently launched a 3D Panorama feature that allows clients to showcase multiple layout options for their spaces, offering a way to replace cumbersome, static practices such as setting up and photographing rooms with various setups or providing basic 2D sketches.
It is the latest addition to Concept3D's interactive map and virtual tour software, which is chosen by thousands of higher education institutions and other universities in North America and across the globe to support marketing, wayfinding, parking and transportation, and helping people navigate and explore campuses.
Nodalview
Nodalview provides a sales and marketing platform for real estate agencies to capture professional-quality photos, videos and 360deg virtual tours of properties using AI and cloud computing. The platform helps agents to create interactive property listings and offer immersive customer experiences with guided virtual tours and interactive 3D models.
Founded in 2016, Nodalview empowers more than 2,500 real estate agencies to attract and engage with potential customers online. With the help of high-quality visual assets and immersive content, they can build winning sales strategies, grow their online presence, close deals faster with tangible data insights, and match the right buyers with the right home.
The company's latest offering, Property Tour 3.0, enables agents to conduct immersive digital viewings that allow them to control the presentation of a 3D virtual tour and invite a buyer to join an online video-enabled session. They can also let the buyer virtually walk around independently, replicating the experience of an in-person tour for maximum impact.
Pano2VR
Pano2VR is a software for creating interactive virtual tours and panoramic images and videos. The finished projects can be viewed on computers, mobile devices and VR headsets.
Virtual tours allow users to explore real places from around the world, from homes and real estate to museums and landmarks. With Pano2VR, link panoramic photo scenes, or nodes, using your choice of transitions and let users navigate from scene to scene with just a click or tap.
You can also add interactivity like informational popups, photo hotspots and directional sound to your panoramas. Adding custom buttons and controllers is easy with the powerful Skin Editor.
In addition to a wide variety of features, Pano2VR supports roaming systems in various formats, such as flash and HTML5. Once the panoramic roaming system is prepared, it can be output to a flash file and be displayed on a web page through JavaScript.
3D Vista
3DVista enables you to create 360o panoramas, virtual tours and floor plans. You can also add in sounds and photos to your virtual tours to make them more interactive.
3D Vista has a unique live guided tour feature that lets you take guests "by the hand" through a shared virtual tour. This is a new age communicative solution that enables you to invite guests, students and colleagues on a video call for a real time virtual walk-through.
Your guests can follow your route by clicking on the screen, but they can also deviate from it and explore on their own with the permission of the host. This makes it a unique way to communicate with your audience, even on their mobile phones.
3D Vista has a simple user interface that allows users to easily create virtual tours without the need for complicated software or plugins. You can then export your tours directly on a local hard drive, email them to clients for real-time viewing or upload them onto your website for online sharing.