Discord is a great tool for interacting with your gaming buddies for free through voice and text chat, but there will occasionally be times when somebody says something that violates the guidelines. You may decide to report the user directly to Discord so disciplinary action can be taken depending on the severity of the message. Despite its simplicity, it's not quite as straightforward as it seems.
We will walk you through how to report someone on Discord in this guide.
Discord: How to Report Users & Servers
When someone is harassing, spamming, threatening, or being abusive in chat, there are steps you need to take. There are times when an entire server is engaged in harmful activity that violates community guidelines. Here's what you can do to alert the Discord moderators.
Verify If Their Message Violates Discord's Guidelines:
You shouldn't report someone unless their message violates Discord's community guidelines. Activities and messages that are not allowed on Discord include:
Harassment
Spam messages
Violating IP rights
Sharing child pornography
Glorifying or promoting suicide and self-harm
Distributing viruses
A message that doesn't fit into any of these categories shouldn't be reported directly to Discord. Talk to the other members of the channel instead, if possible. You can even ban them yourself if you are a moderator or server owner. If you want to avoid seeing their content, you can block the user or mute them so you can still see what others are saying.
Activate developer mode and find the ID codes:
The desktop app of Discord does not allow you to click a "report" button. The team at Discord can then investigate the offending messages using these ID codes. Select the Appearance tab in the left-hand corner of the screen and click the Gear icon next to your name to reveal your ID codes. You can toggle Developer Mode by scrolling down to the Advanced section of this page. Click on it.
The next step is to obtain three different ID codes. Right-click on the user's name directly in the message in question. Copy the ID number and paste it somewhere, labelling it "user ID" or something similar. The ID remains the same regardless of whether a user changes their username.
You can also pick Copy ID from the right-click menu of the message. This time, you'll get an ID number for the message and the channel. Just like you did with the other message ID, paste it and label it "message ID".
You can now right-click the icon for the server on the left side of your screen. A third time, select Copy ID and paste it with the other two. Identify this one as "server ID".
Report Your Findings:
Your final step will be to send your report to Discord through its Trust & Safety request centre. The email field allows you to enter your email address, select the type of report that most closely matches your situation from the drop-down box, enter a subject, and describe the incident in the Description box using all three ID codes. It may also be beneficial to send screenshots of the messages to Discord, which you can attach to the form. Once you send Discord the report, it will take care of the rest.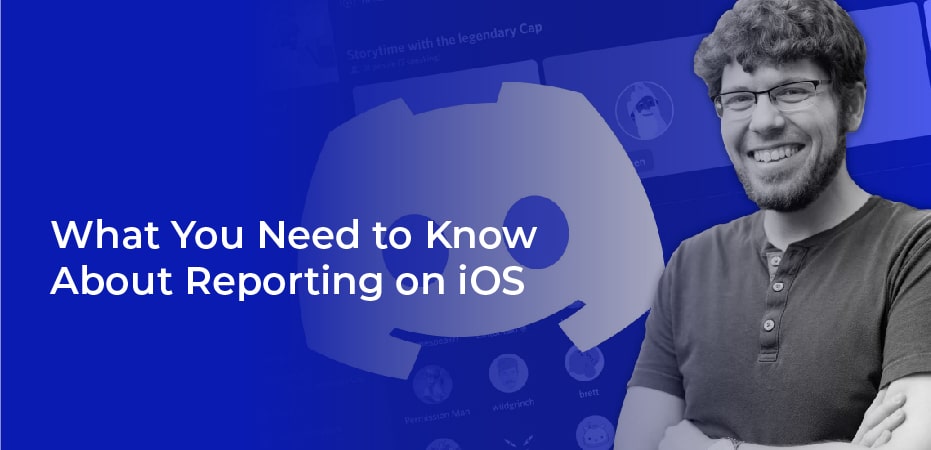 What You Need to Know About Reporting on iOS
You can report a Discord user much more easily on iOS than on a desktop. It may be too easy.
It is as simple as pressing down, holding the message you want, and hitting Report. You won't need to provide a reason or ID code. Discord's support team says they treat these reports like any other. If you are experiencing a time-sensitive event that requires urgent attention, but do not have access to a computer, you can send an email to [email protected]. It's as simple as typing out your information, clicking send, and that's it. Just be aware that you may not receive a reply. Be sure to link your email to this message. In the same menu as above, click Copy Message Link to get this link.